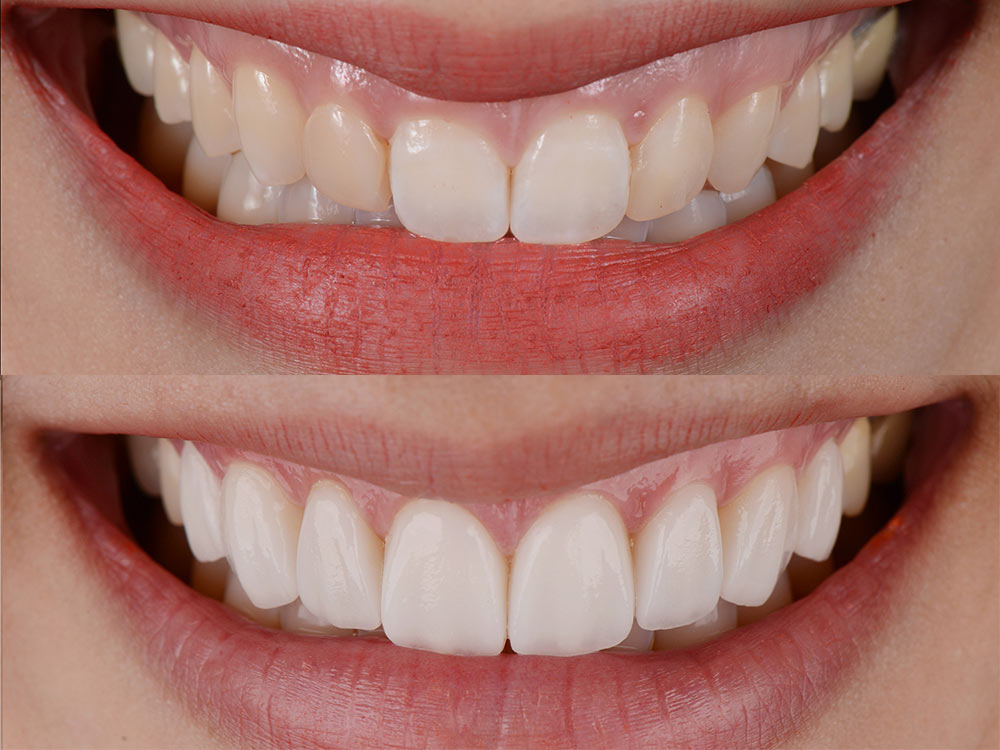 Custom-designed porcelain veneers create dream smiles. Perfectly straight, white teeth that look and feel natural become a reality with porcelain veneers. Transform crooked, gapped, chipped or discolored teeth with porcelain veneers from Houlik Family Dentistry.  Porcelain veneers come in every shape, size and color.
Veneers protect your natural teeth from further decay and damage.  Protect fragile teeth and beautify your smile with porcelain veneers at Houlik Family Dentistry. The procedure is painless and minimally invasive. 
Porcelain veneers can cover one tooth, a portion of your teeth or all your teeth. On average, porcelain veneers last ten years. Their lifespan can be extended with good oral hygiene and regular check-ups. Brush and floss regularly and avoid food and drinks that stain teeth.