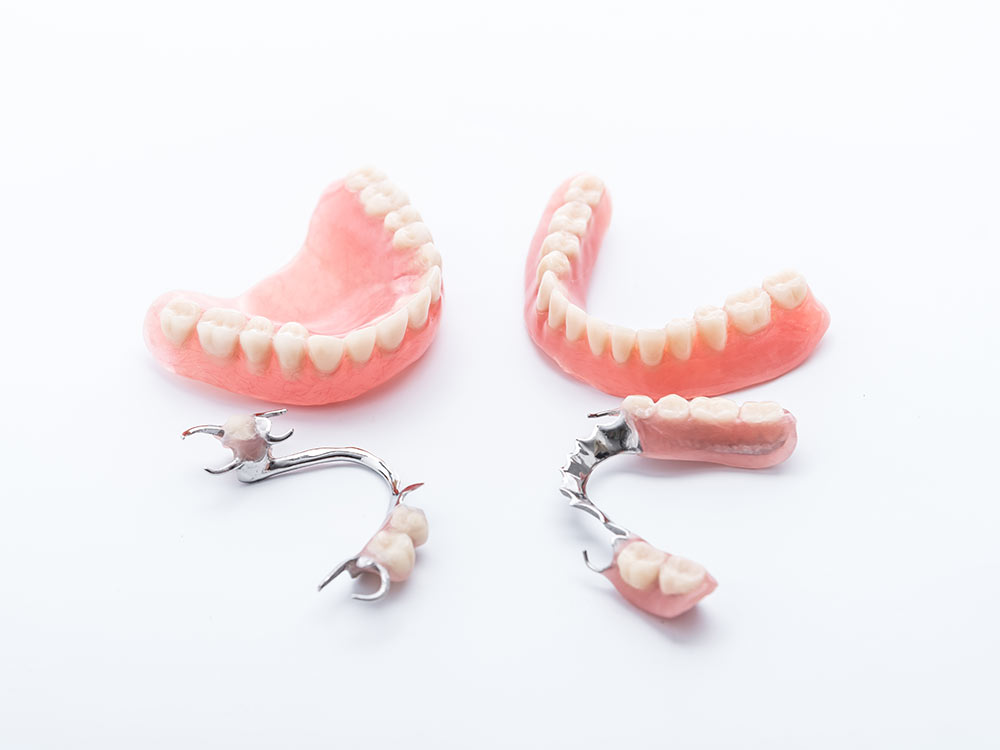 Full and partial dentures make a positive difference to adults with missing teeth. Make an investment in your smile with dentures. Easy to clean and quick to remove, dentures provide form and function for your mouth. Dentures made with precision and care from Houlik Family Dentistry provide years of worry-free enjoyment.
Full Dentures and Partial Dentures
The fit and feel of dentures is highly dependent on their design. The professionals at Houlik Family Dentistry understand the anatomy of your mouth and keep your esthetic considerations in mind. Houlik Family Dentistry guarantees your satisfaction with full and partial dentures--Working with patients to get it right if a slight modification is needed or something just doesn't feel right. 
Expertly crafted dentures provide years of functionality. Removable, partial dentures usually contain artificial teeth attached to a pink or gum-colored acrylic base. Full dentures offer viable solutions when natural teeth are no longer healthy and functional.