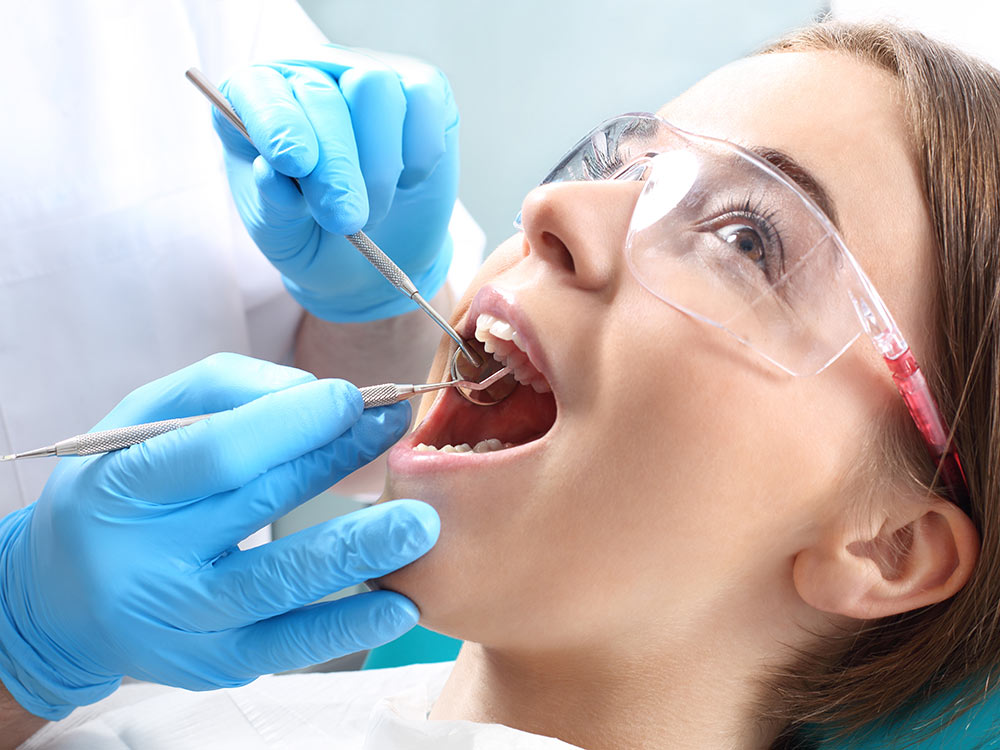 Dental Cleaning and Exams
Regular dental cleanings and exams are the foundations of a healthy mouth. Good oral health is key to overall health. Schedule bi-annual, or more frequent, cleanings for the long term care of your teeth and gums. Regular check-ups and a comprehensive dental care routine prevents decay, infection, inflammation and tooth loss.
Regularly Scheduled Mouth Maintenance
Removing plaque and checking for cavities keeps patients ahead of painful problems. Dental exams often include fluoride, sealants, x rays and other standards for dental hygiene. The friendly faces of Houlik Family Dentistry work quickly and gently to clean your teeth and protect your mouth. 
Studies show that oral hygiene is closely connected to your overall health. Medical research links oral infections to serious diseases, including diabetes and heart disease. Taking care of your teeth and gums now will help you preserve and protect your natural teeth. Avoid expensive dental restoration work down the road with regular maintenance on your mouth. If it is not removed, bacteria in the mouth hardens and leads to gingivitis or periodontal disease.