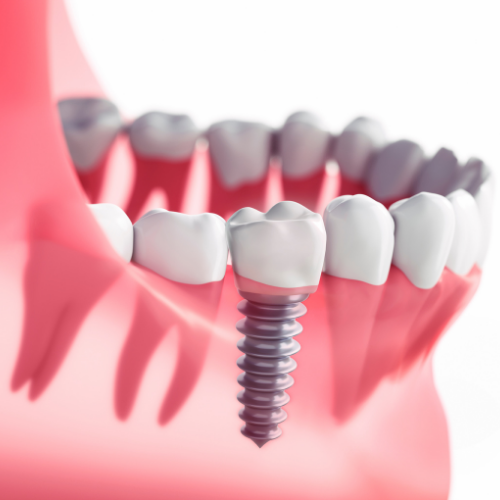 Mini dental implants can replace a single tooth, multiple teeth and support dentures. The implants are placed and integrate with your jaw bone and then restored to achieve your desired result. Schedule a consultation with Dr. Houlik and Houlik Family Dentistry to find out if mini dental implants are a good option for your mouth.
Anchor Dentures and Replacement Teeth
Dr. Houlik may recommend mini dental implants if you have missing teeth. Mini dental implants provide beautiful, stable smiles. Usually under 3 mm in diameter, mini dental implants anchor a denture in place to look and feel more like natural teeth. Mini implants are a less invasive alternative to standard dental implants.
When used to anchor dentures, mini implants enhance the comfort of your smile and allow you to chew, eat and speak without worrying about slipping dentures. Mini implants, like standard implants, help to prevent bone loss after tooth loss. Mini dental implants also help maintain the shape and volume of your face by aiding in the support and retention of any removable prosthesis you may have.