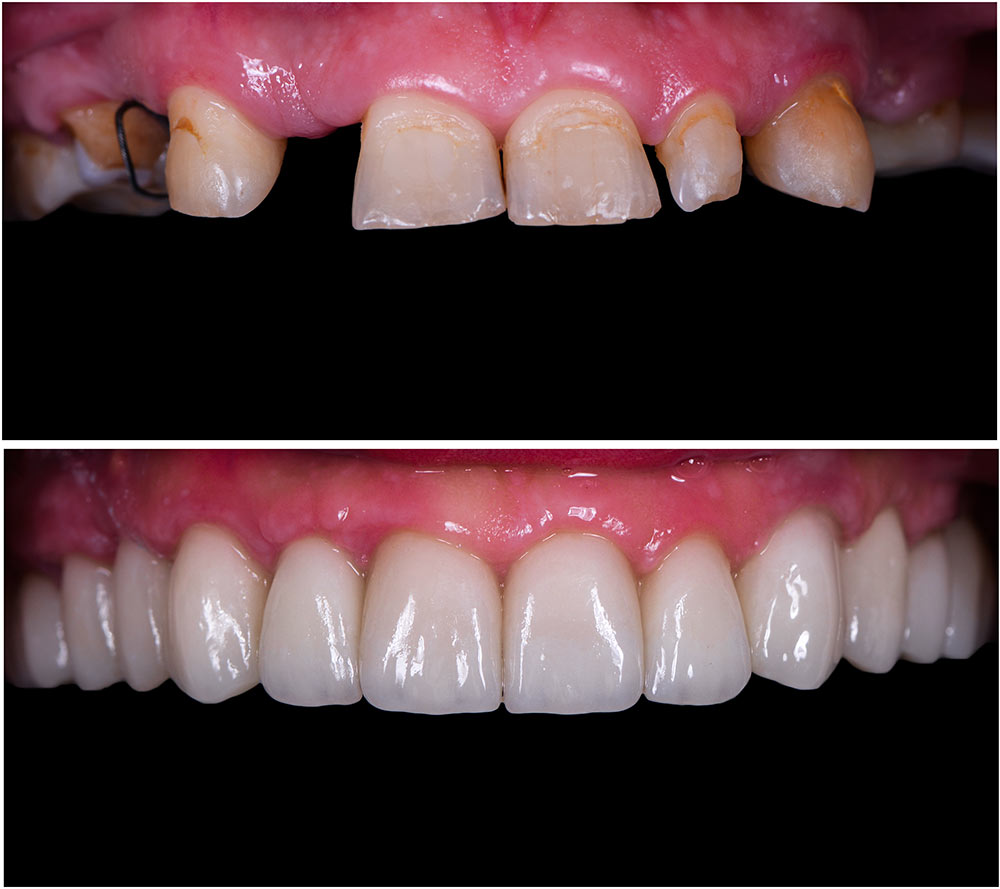 Dental Crowns and Bridges
Dental crowns and bridges are effective solutions for damaged and missing teeth. Houlik Family Dentistry has extensive experience with crowns and bridges. The team works together to ensure the whole process is comfortable and quick with minimal interruption to your day. Bridges and crowns come in a variety of porcelain or metal options and are placed permanently or semi-permanently in the mouth.
Crowns Cover Delicate Teeth
Dental crowns fit over the top of natural teeth. If your teeth are cracked or broken, a dental crown holds them together. Crowns also protect delicate teeth that have undergone root canal therapy. Crowns can prevent the need for a future root canal by protecting delicate teeth from further decay. 
Crowns strengthen teeth, improve appearances and add structure to the jaw. Crowns are common solutions for large cavities, root canals, failed fillings and cracked teeth. On average, crowns function for 7 to 10 years before being replaced.