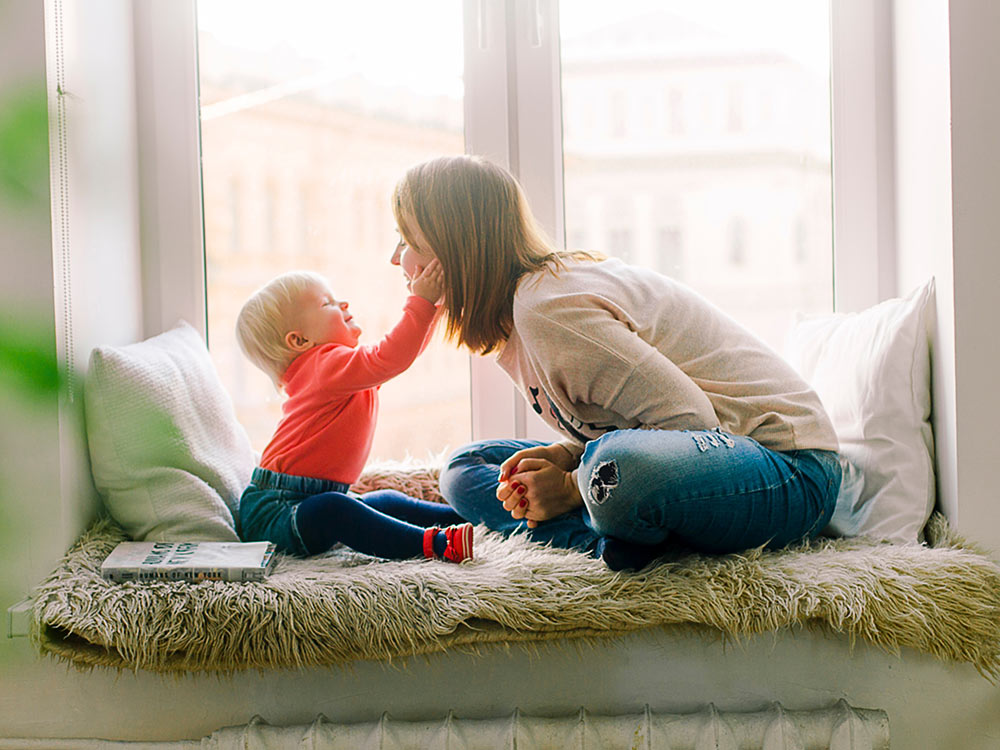 Houlik Family Dentistry for Families
Every family needs lots of dental care, and Houlik Dentistry can care for the oral health needs of your entire family. Our experienced dentists, Dr. Joseph Houlik and Dr. Lily A. Wakim, are family dentists who will ensure everyone in your family gets the care they need to maintain a healthy smile. Check our Wichita family dentistry services.
What is Family Dentistry?
Good oral health is vital for everyone, but it can be especially challenging to keep up with the needs of a family. Between work, school, and extracurricular activities, finding time to schedule appointments for each family member can be difficult. That's where family dentistry comes in.
As a family dental practice, Houlik Family Dentistry cares for the oral health needs of patients of all ages, from infants to seniors. We can provide routine preventive care, such as cleanings and fluoride treatments, and more specialized services, such as cosmetic dentistry and oral surgery. In addition, we offer convenient appointment times that fit the schedules of busy families.
By entrusting your family's oral health to family dentists Dr. Houlik and Dr. Wakim, you can ensure everyone gets the care they need to maintain a healthy smile.
Comprehensive Family Dental Care
At Houlik Family Dentistry, our excellent family dental care stands out from the competition because we understand the importance of combining quality technology, methodology, and treatments, with our exceptional customer service and extensive experience. Our treatments include:
Preventive Care
Preventative care includes services such as regular teeth cleanings and fluoride treatments. It can help to reduce the risk of cavities and other dental problems so that you can spend less time in the dentist's chair.
Restorative Care
Restorative care is used to treat dental problems that have already developed. Standard procedures include fillings, tooth extractions, and crowns.
Cosmetic Dentistry
Cosmetic procedures can improve the appearance of your teeth. Services such as teeth whitening, veneers, and bonding can help you achieve a beautiful, confident smile.
Oral Surgery
Oral surgery treats dental issues - everything from dental fillings to tooth extractions. We can also use it to place dental implants, which are artificial teeth permanently anchored in the jawbone.
Helping Patients Cope With Dental anxiety and fear
We understand that many people have anxiety or fear when visiting the dentist. Our friendly, experienced staff works with patients with dental anxiety or fear. We will ensure that you are comfortable and relaxed throughout your appointment.
How Much Do Family Dentistry Services Cost?
Good oral health is vital for people of all ages, yet many families find it difficult to afford dental care. As a result, many children do not receive the dental care they need, and adults often delay necessary procedures until a toothache or other problem becomes severe.
We strive to make our quality dental services affordable and offer an in-house membership plan and financing options to help. We want to make quality dentistry accessible to every family - ask us how we can help!
The specific cost of your treatment will vary depending on several factors—for example, the complexity of the treatment and your dental goals. We will provide helpful cost estimates during your consultation period.
Quality Wichita Family Dentistry
At Houlik Family Dentistry, we understand that every family member is unique and has different oral health needs. That's why we offer a wide range of services, from preventive care to restorative treatments, that can be customized to meet the needs of each individual patient. We also offer convenient appointment times and payment options so that getting the dental care your family needs is easy and affordable.
Call us today to schedule an appointment for your whole family! We can't wait to see everyone's smile!
Click On A Family Dentistry Service Below to Learn More